Headway EDB-2 ($365 Street Price)
The Big Brother To Headway's EDM-1 sports two channel blending (including a microphone input with phantom power) and a host of unique features including an aux input for jamming with your MP3 player and a standby switch to avoid loud pops onstage and a variable impedance input up to 20 MegOhms (which is great for piezzo pickups and higher than any other preamp we tested except for the Grace Felix).    Both channels 1 and 2 have their own gain controls, plus individual input impedance selection (identical to that of the EDM1).
To test the microphone channel we used a DPA 4099 and recorded simultaneously with Scott's Millenia HV-3C Studio preamp (renowned for it's clarity and transparency).  Just pan left for to hear the Headway and right to listen to the Millenia.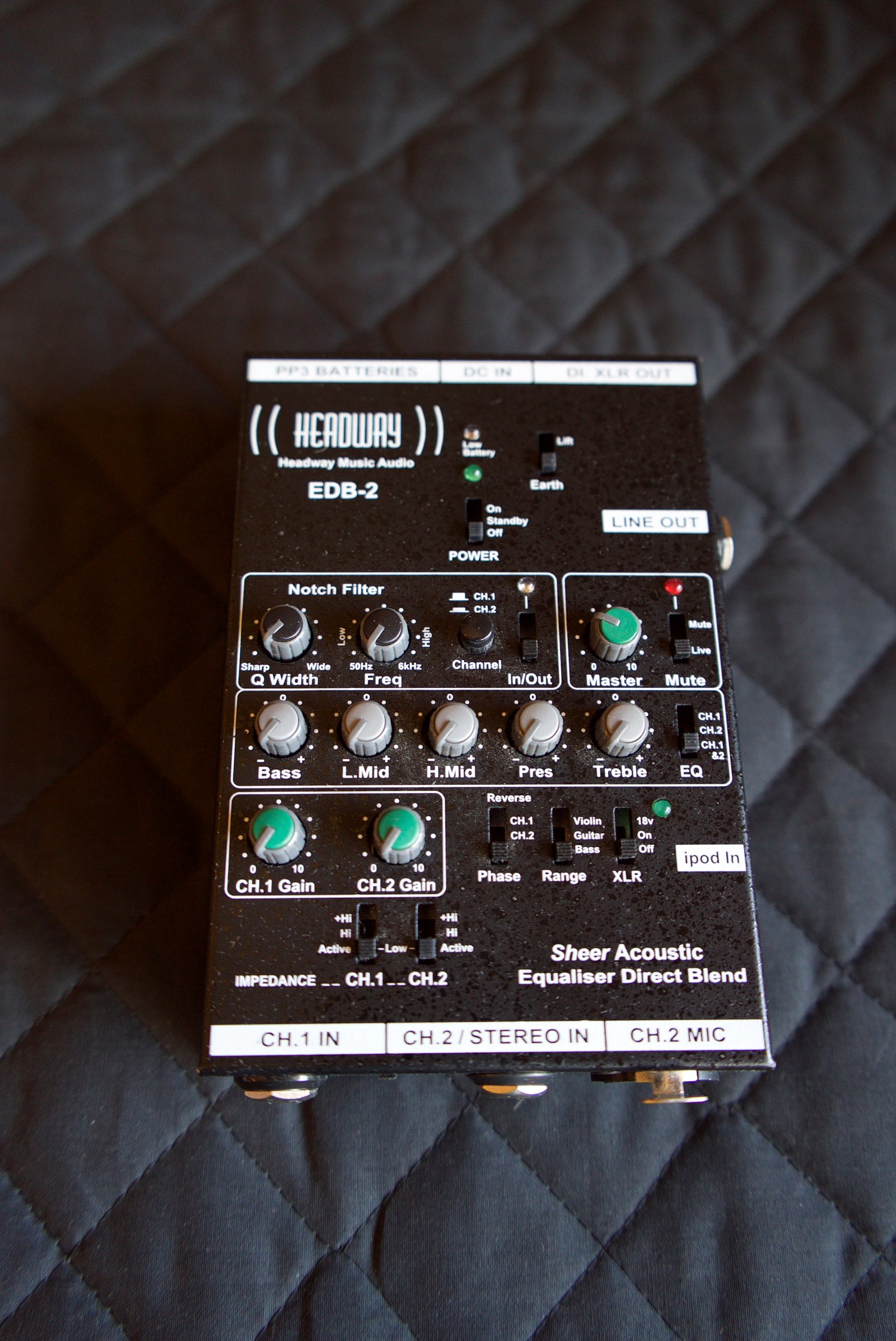 Pros
-2 channel blender (channel 1 is TRS/combo jack with phantom power)
-Intuitive EQ (can be used on either or both channels)
-Aux stereo input
-Variable Impedance up to 20 MegOhms
Cons
-Semi plastic construction (knobs feel cheap)
-can't apply separate eq to each channel
-No Effects loop
Ideal For
-Pickup and mic "Blenders" or players who use microphones only and like to keep their rig simple.
-Busking/wedding musicians who play with background tracks