Grace Designs Felix ($1195 Street Price)
The Felix is unique from the other pedals in our test on several fronts:  The ability to use and blend a 48V phantom powered mic channel, variable input impedance, fully Parametric EQ, Headphone monitoring highlights some of it's most outstanding features.  The build quality is at the highest level, and this unit is definitely road worthy.
As with all our other tests, we tried Felix's instrument channel with our pickups first before adding a microphone and the results were astounding!  If you are a professional who doesn't want to make any compromises with your sound, the Felix is a revelation.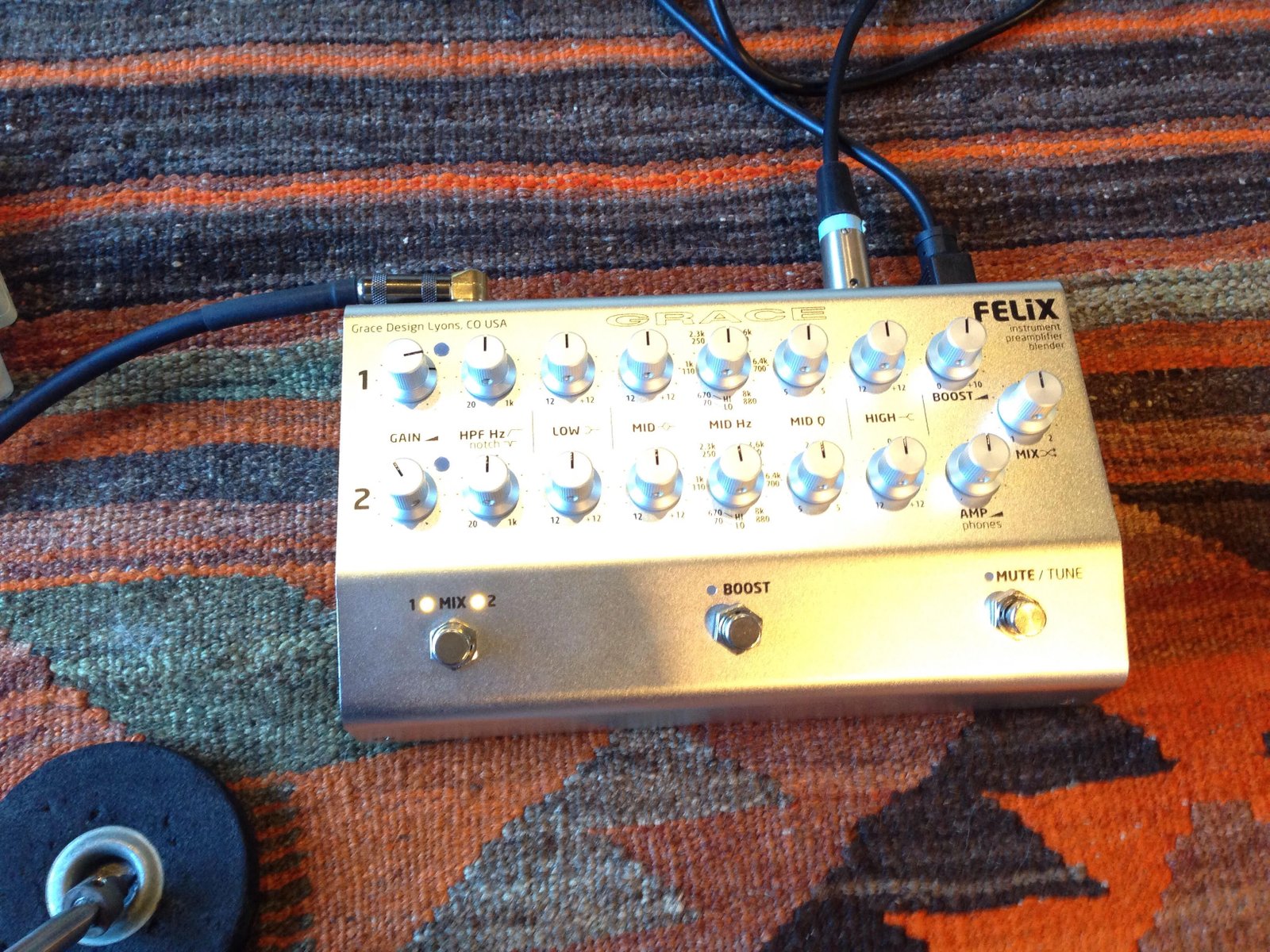 Pros
-Very high quality Microphone channel
-Extremely musical eq (fully parametric)
-Headphone monitoring
-Variable impedence inputs and outputs
Cons
-Price
-internal power supply makes it harder to mount on small pedalboards
Ideal For
-Players who demand the highest quality, most detailed sound possible.
-Players who blend pickups with microphones or even those who just use a mic.